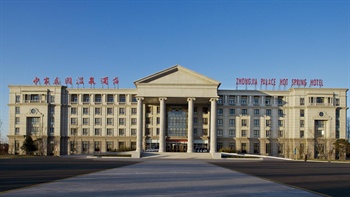 Visitors to Beijing will find that the Zhongjia Palace Hot Spring Hotel is a fantastic accommodation choice.
The hotel is conveniently located just 13km from Capital International Airport and 27km from Beijing Railway Station.
After a long day of sightseeing, guests can retire to the comfort of the hotel.
If cleanliness is important to you, this hotel makes an excellent choice, as our guests consider this to be one of the cleanest hotels in the city. For guests traveling with families, this hotel is consistently one of the most popular choices.